Revealed - how to make moving home less stressful
ViewMyChain,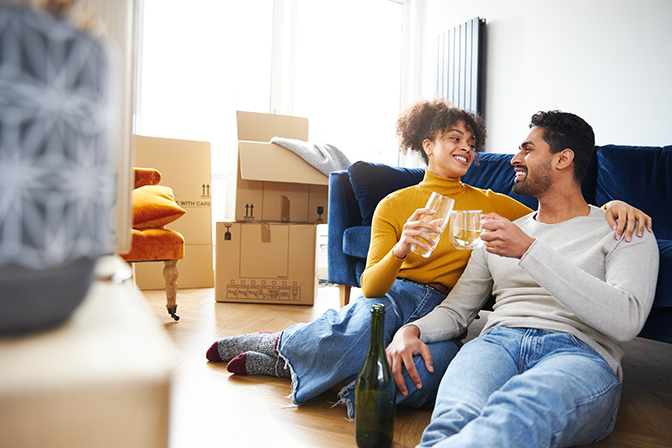 Moving property is often considered one of the most stressful events in a person's life. The long list of tasks that need to be finalised when moving home in addition to the numerous costs involved are some of the factors that make it so stressful.

The time sensitivity of moving home coupled with the different stages required to complete often results in delays. By putting in the right steps to make each element work together in a structured way, less stress and apprehension will be caused.

In order to overcome these hurdles that buyers, sellers, and agents face throughout the chain, robust software solutions to improve the home moving process can be implemented.

With thousands of home moves taking place across the UK each day, effective preparation, more transparency, and knowledge around moving are necessary to minimise stress.

Transparency in the chain will lead to a positive outcome

Government research into stress for the consumer during the home moving process shows that lack of transparency in the chain is one of the main contributing factors.

It was reported that there were more than 1 million residential property transactions in England between 2020 and 2021. Although these were successful, consumers shared concerns over the lack of transparency around conveyancing services and the payment of referral fees.

Although referrals to external companies are useful in providing agents with additional revenue and allowing them to recommend services, many agencies often hide these costs.

By always disclosing these to consumers, agents can be sure that they are operating in a compliant way and home movers can be shielded from fees they are unaware of.

Rory Sutherland, co-founder of the Behavioural Sciences Practice within the Ogilvy & Mather group, explained how to provide customers with a better experience.

According to Sutherland, one of the ways that customer satisfaction increased on the rail network was by notifying customers about train cancellations and delays ahead of schedule on passenger information screens.

By providing customers with what Sutherland describes as "informed certainty," people can start to feel more secure and in control even when there are delays.

This example proves that consumers are more open to changes that happen along the way if they are informed from the start. By applying this knowledge about people's expectations to the home moving process, more positive outcomes are likely to occur.

Be upfront about the next steps

Before entering any contract, especially one for an asset as expensive as a property purchase, home movers want to know exactly what is in store.

Apprehension or uncertainty about what do next often leads to buyers pulling out, sales falling through, or the process taking much longer than it needs to.

During the home moving process, change is always on the horizon. Simple actions such as missing a phone call or not providing a document on time could lead to delays.

As a result, it is typically the agent's role to communicate regularly with all parties involved to ensure everyone knows what they are expected to do next. Home movers wish to be alerted about what is required from them to keep the process moving.

Although regular communication about how the chain is progressing and what to do next can help deliver optimal results, open lines of communication between all parties involved can be difficult to achieve. This can lead to delays, problems, mortgage offers expiring, and frustrated buyers and sellers.

Moving home often takes longer than necessary because of manual communication and the need to manually chase progress. However, with the aid of an automated sales progression tool this can help to ensure everyone is on the same page at the same time.

With data-driven software that provides real-time updates, there is no need to chase to identify the status of the chain. Instead, agents, conveyancers, mortgage brokers and other key stakeholders can view the status and identify the next steps by simply going online.

To increase certainty about the next steps, and in turn speed up the process, quick and simple-to-use processes can be relied on.

By investing in software that provides instant access to data about the different stages of the journey the home moving process can be simplified.

This means home movers can be kept up to date and easily informed about what to do next, and the feeling of being "out of the loop" as the sale progresses can become a thing of the past.

This solution is simple to integrate and can speed up the milestones of moving home through easy-to-use chain management software.

Data-driven software can be relied on to provide key stakeholders with the important information they require whenever they need it. Tools that automate effectively can strike the right balance between technology and a personal service that makes moving home less stressful.

Here at ViewMyChain, we are a platform dedicated to radically improving the current home moving process. This is done by allowing agents, conveyancers, mortgage brokers and other key stakeholders to view automated key buying and selling milestones such as searches being ordered or mortgages applied for, so that everyone is kept much more aware of what is going on.

This chain transparency, or chain view, can help agents achieve lower fall-throughs, faster completions, and less wastage.